Introduction
FTP Configs in admin panel of Opencart need modifying for uploading and downloading files in your stores. In fact, some modules before it can run transfer function your stores. Importantly in this article, you must config FTP to use extension installer function for OCMOD installation method from Opencart v2.0 further.
Setup FTP Account in Cpanel
Login to your hosting using Cpanel -> Choose FTP Accounts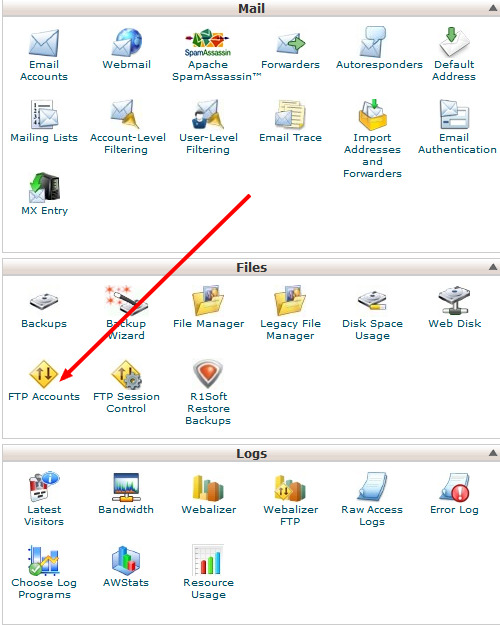 It may be wrong to your Opencart location when you fill username, so you should public_html. Check FTP Accounts as below after having created.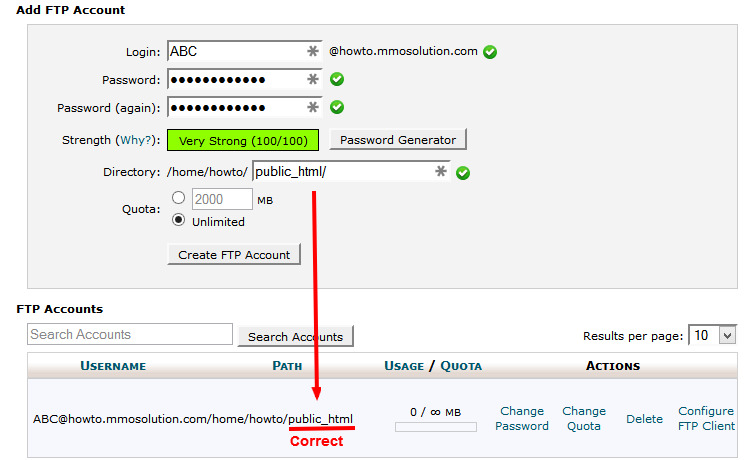 We can check it again by login to FTP account by File Zilla, download here. After that, you must see Opencart installation files (admin, catalog, config.php). THIS IS VERY IMPORTANT when you use OCMOD installation.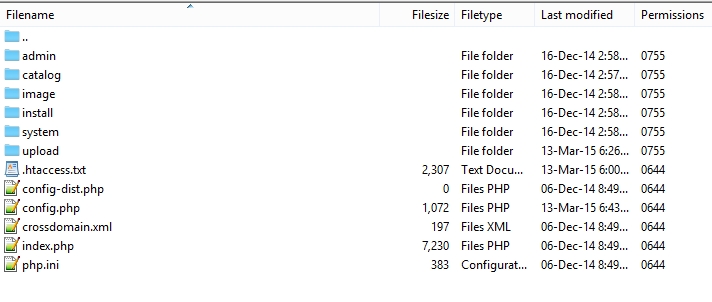 In File Zilla, you can right click to config.php file and click view/edit.
And you compare it with your FTP Account path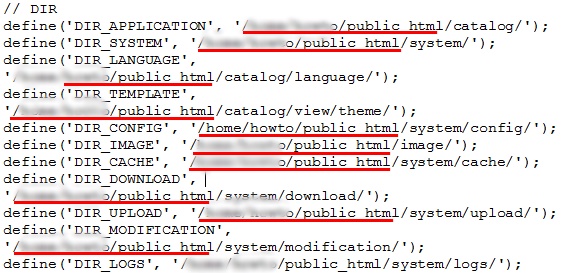 FTP Configs
Firstly, go to your Opencart admin panel -> System -> Settings -> Edit current store.
Secondly, you go to FTP section -> Fill them carefully and right ports in your hosting.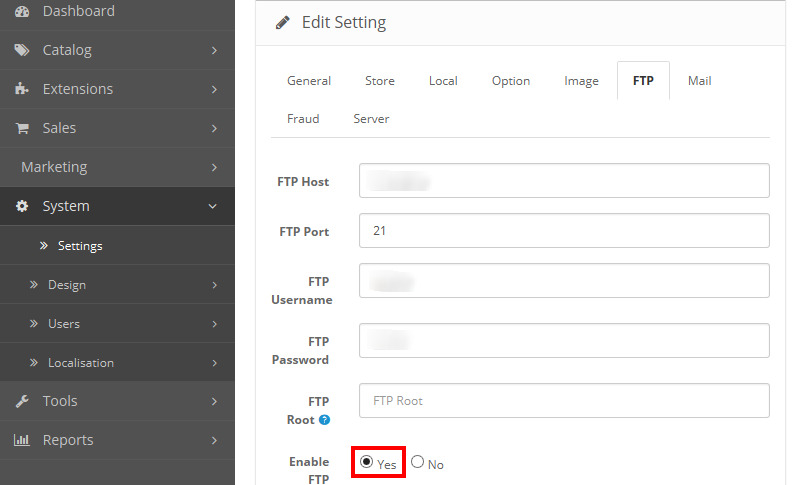 Finally, you need to notice FTP root which is appropriate with your public_html folder (default Opencart installation). Only setting other kinds if you really understand what you are doing.
it.