Introduction
OCMOD is default extension installer from Opencart v2.0 further. This new method is similar to VQMOD but it's more great and simple for end users. At this time of this writing article, Opencart v2.0.1.1 also has some difficult for new users. Below instruction will solve some problems when you install by OCMOD method.
Definitely, you should check FTP configs in your Opencart such as this article: http://MMOSolution.com/How-To-Setup-FTP-For-Opencart.html
Directly upload from only 1 *.ocmod.zip file
: File name must have extension *.ocmod.zip, so you should not change file name under any circumtances.
Firstly, go to your Opencart admin panel -> Extensions -> Extension installer -> Upload your file -> Continue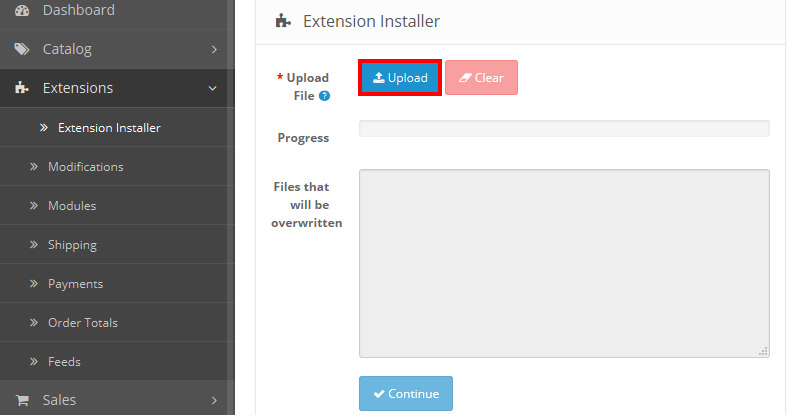 Secondly, you should go to Modifications -> Click refresh and clear buttons as below image.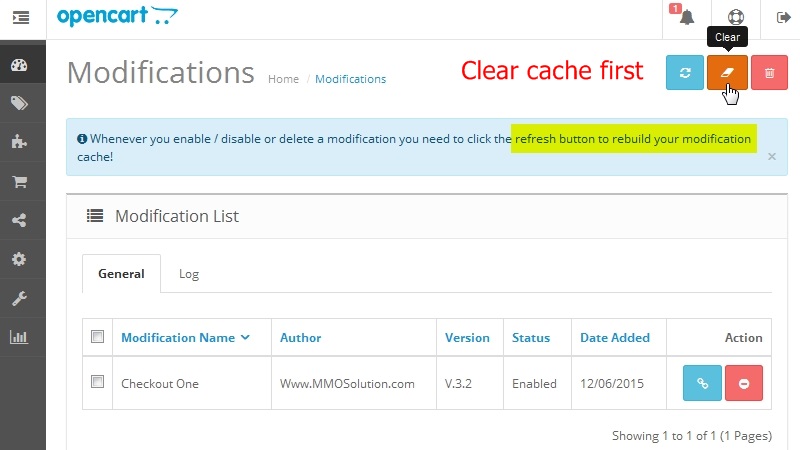 Check Log to show successful verification. Click more times if you still do not see anything.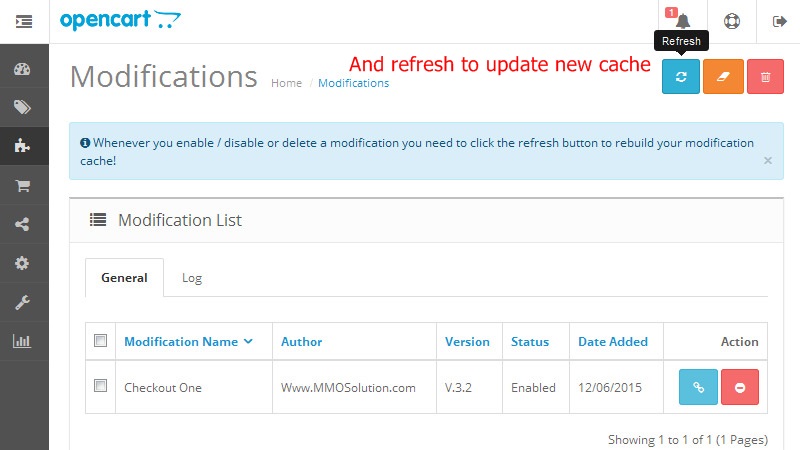 Finally, now you can install modules similar to VQMOD method.
before installing extension.
Conclusion
Both above method can help you to install module for Opencart by OCMOD successfully. Module developers usually packs up their product into only *.ocmod.zip file, so it may be convenient for popular users. This installation method will develop in the future because of simple, easy and save time property for users.