Introduction
Nowadays, popular web services support quick social login and registration. Your website needs to create private project application to get ID key and secret code for social networks interaction.
Mail.ru
You need a Mail.ru account before going to http://api.mail.ru/sites/ -> Websites -> Connect site.
Use Google Chrome and translation tools to get English version interface.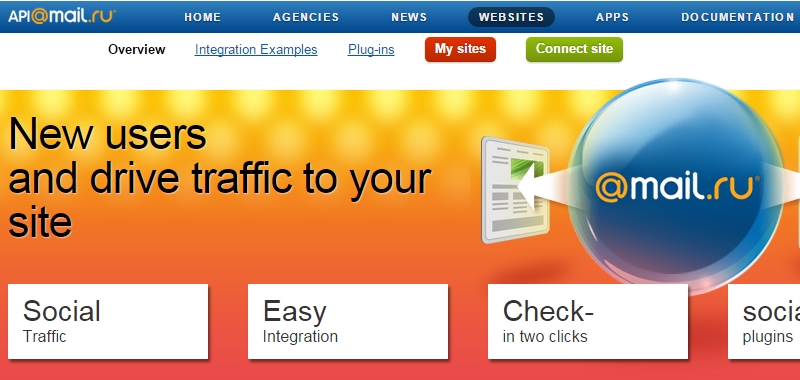 Fill the form.

Get ID and secret key and fill website address.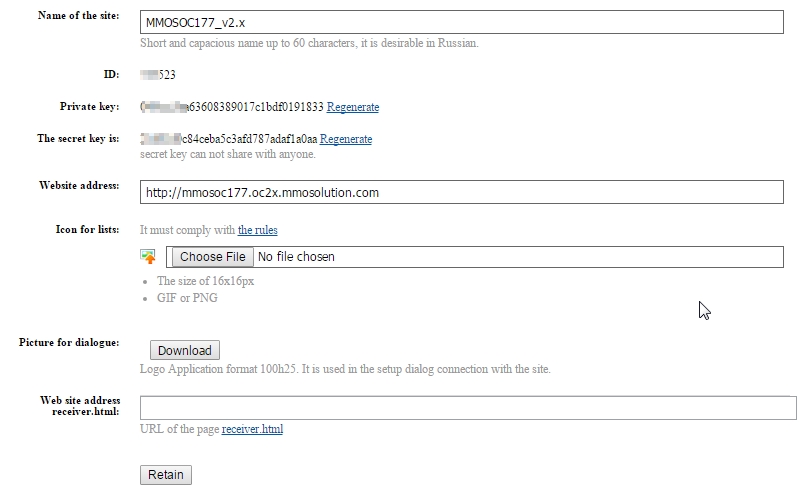 Now you you can get for your purposes.
---