Introduction
mBlog provides default social script for Facebook comment. In addition, there have many other system comment such Google, Disqus, Intense Debate, Livefyre for your idea to change or run together.
Disqus
You need a Disqus account before going to https://disqus.com/ -> Add Disqus to Site.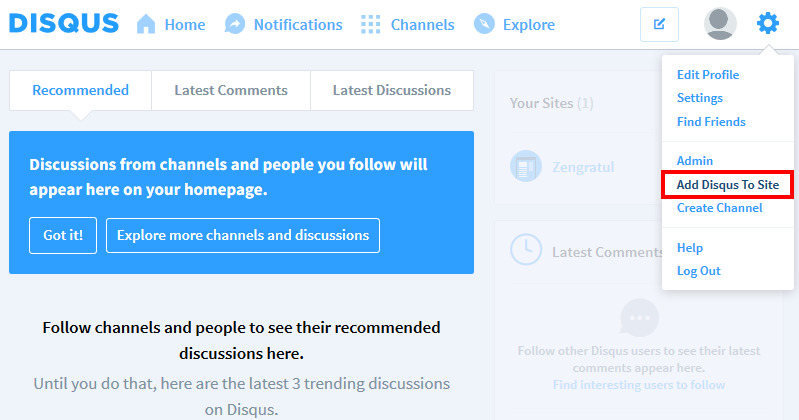 Fill the form.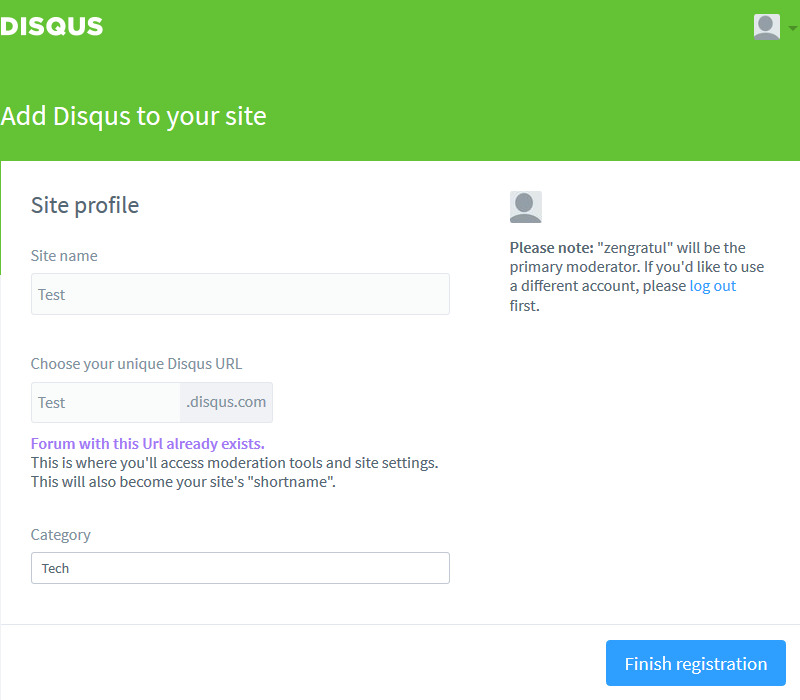 Choose Universal Code.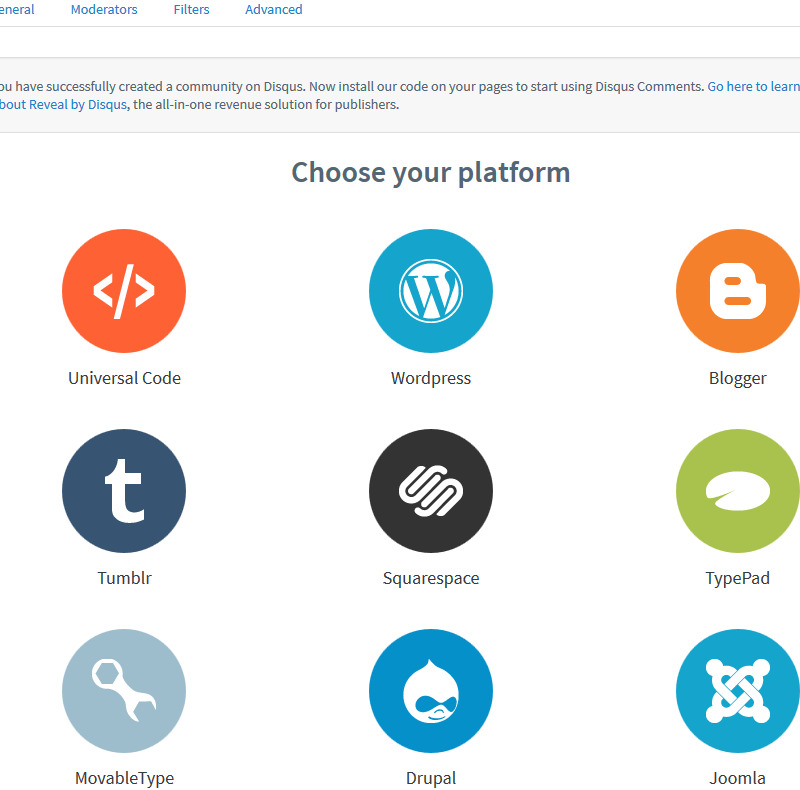 Go to Opencart dashboard -> mBlog Manager -> Settings -> Social Comment and replace default code for Facebook by below code on mBlog.